Low Cost web Design Package
Web Design Package as low as HKD$3,000 (One Time Cost). You have Onsite face-to-face consultant services + Website Design + Computer Website + Mobile Website + Two Languages (e.g Chinese + English) + Content Management System etc.

Online Tickeing System. Reservation System. Full or Partial Pay by Credit Card Payment.

Your address is http://www.(your web).com

We are specialist of education web. We have the Course Management System and Content Management System and you add,edit,manage your courses easily.
Excel Upload, iOS, Androd App build Search egnine web are not avaliable now and under developing.

Check Here for more Information
Click above link to simulate the web site of computer or ipad version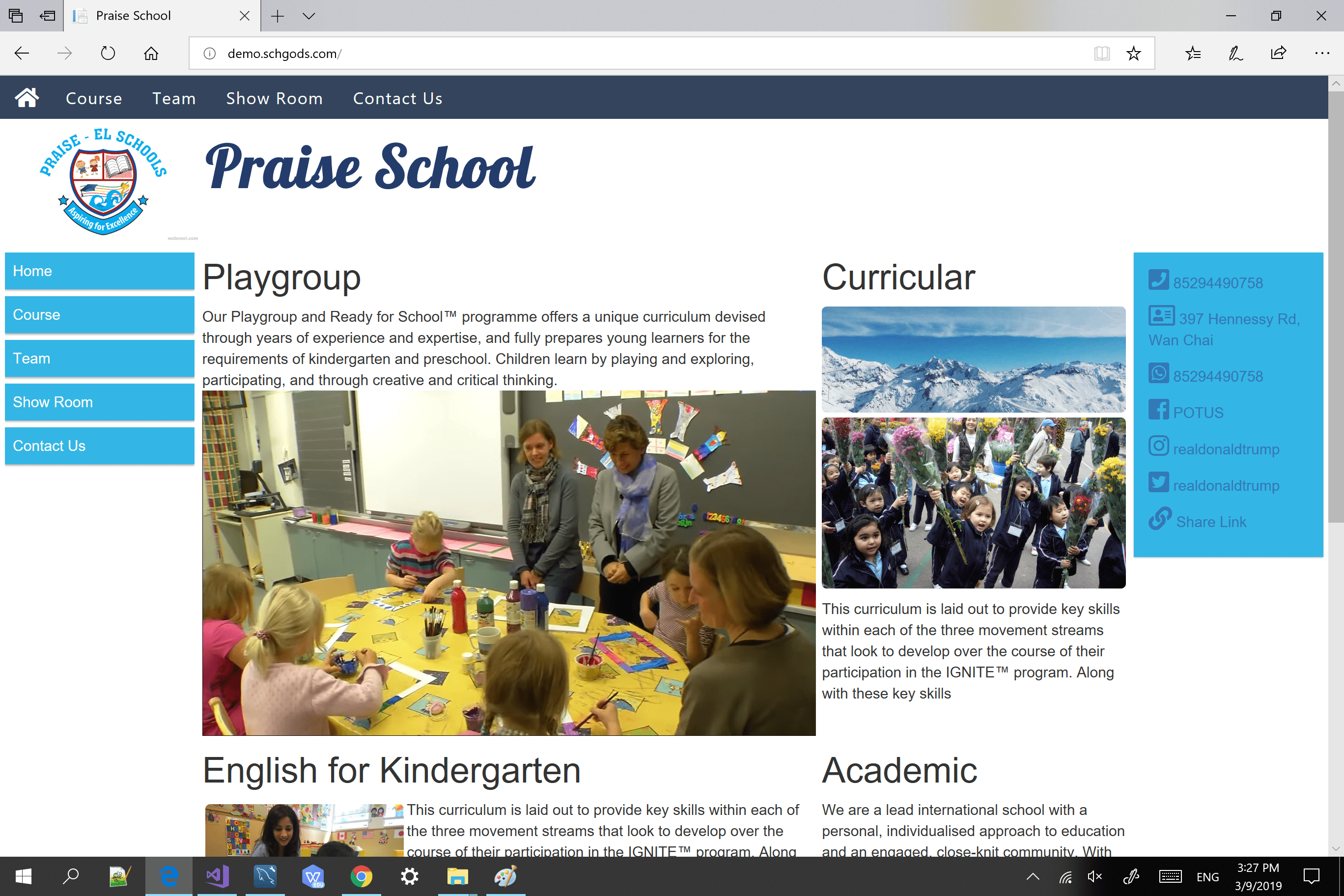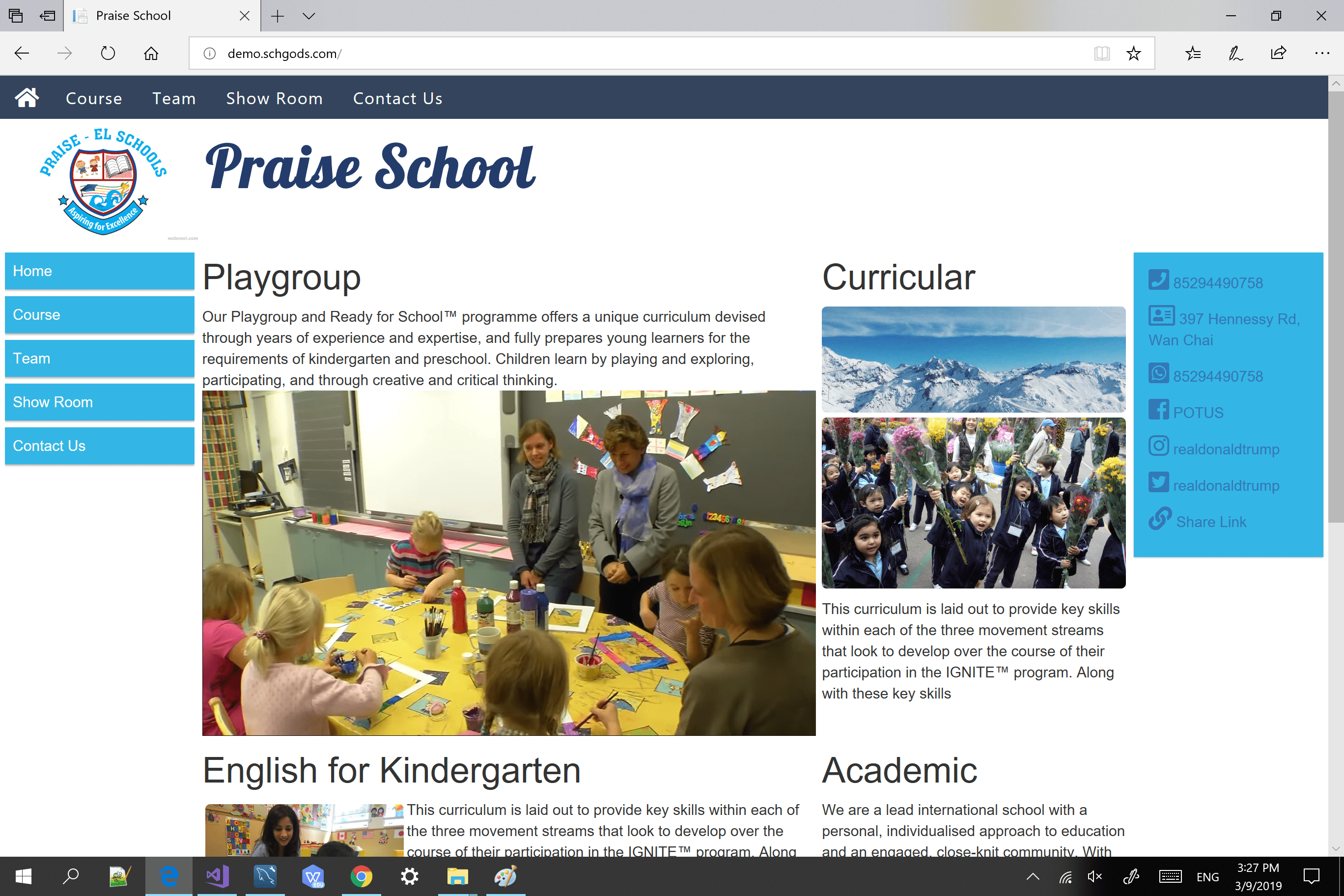 Click the above link to simulate the web site of mobile phone version
The whole your web is made up by the various blocks. There is a red tag inside the web, which add or block the block.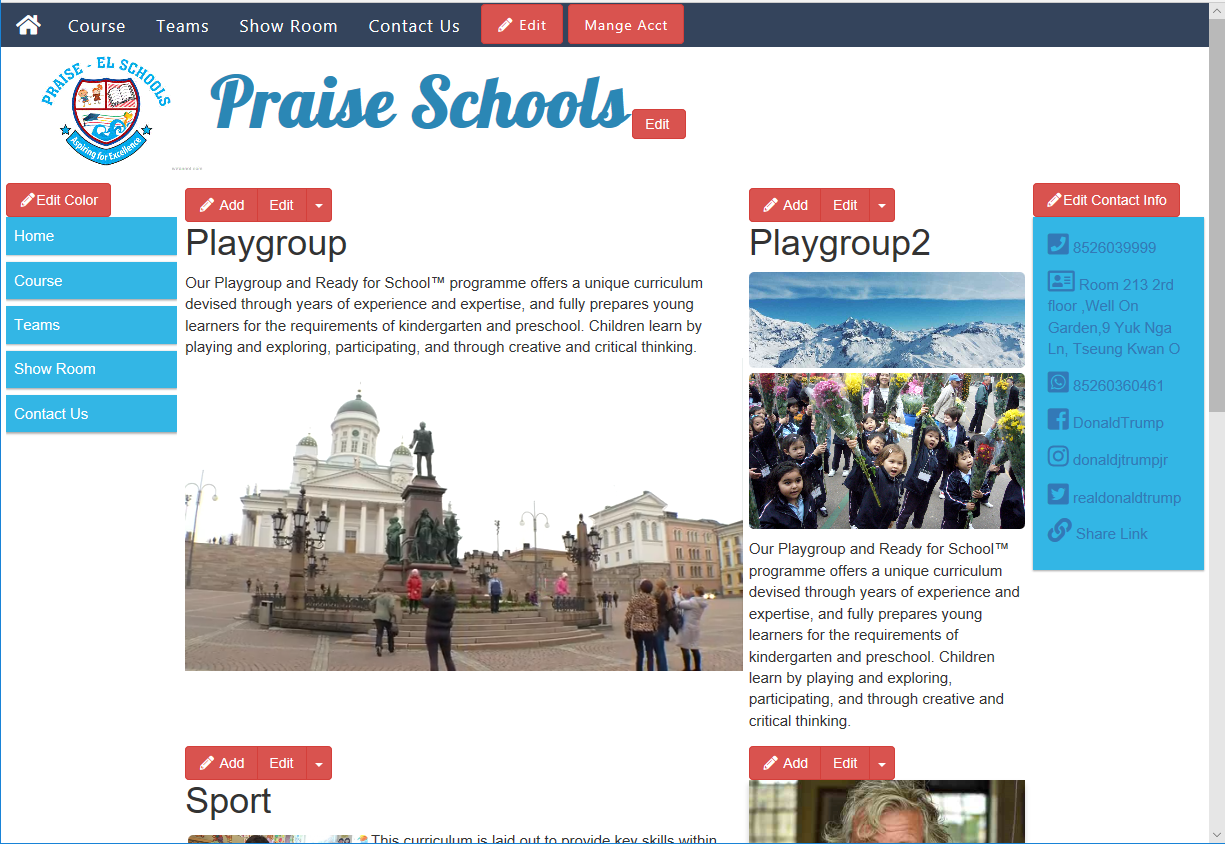 ---
Our platform has more than 171k members